Do you want to be more productive? How about making your meetings more effective? We're sure you always want the best meetings; we want the same. Thus, we made a list of our favorite Video Conferencing Apps in the market today.
Introduction:
In the last year, it felt as though the world around us has changed massively so many things have started operating so differently and life, at least for the coming future, isn't quite how we expected it to turn out as it did. This is, no doubt, due to the unceasing Coronavirus pandemic which kept all of us in lockdown for almost a year, confined to our homes away from our family and friends.
This pandemic has disrupted or almost entirely derailed a wide variety of industries, although while some sectors are struggling to survive, others are seeing a surge in demand stimulated concretely as a result of the new world escorted in by COVID-19.
With individuals working remotely becoming the new normal, fortunately, there introduced some new ways to avoid monotonous email series and playing phone tag—and that's video conferencing.
With the globalization of teams and conference rooms expanding to incorporate video capabilities, video conferencing apps aren't just another trend that's getting to dissolve anytime soon. The history of video conferencing lets us have a far better understanding of where the technology started from and the way we use the technology today, giving us a far better perspective on something that's becoming an important part of organizational collaboration.
The video conferencing industry is one of the big winners in this context, a perfect quick fix for internal meetings, supporting the literally billions of people who have been forced to work from home by allowing them to communicate and collaborate remotely with colleagues and clients. It is also helpful for chatting with customers or suppliers, As long as you have a webcam, a microphone, and an internet connection, you're good to go.
There are numerous video conferencing application alternatives in the market, and it is often really confusing to figure out which one is best for your business. In this article, we'll take a look at the reliable video conferencing apps in fact, what are the benefits, and what features to look out for.
From here, we'll run through the most preferred virtual meeting apps:
Top 9 Video Conferencing Apps of 2022:
BlueJeans — Best Video Conferencing App for remote work
BlueJeans provides an interoperable cloud-based video meetings service that connects many users across different devices, platforms, and conference programs. All BlueJeans members have a private "meeting room" in the BlueJeans cloud to schedule and host conference meetings.
Depending on your requirements, there are four different BlueJeans video conferencing products for you to choose from. Here's an explanation of each one:
BlueJeans Meetings — Video, audio, and web conferences from any device
BlueJeans Rooms — Single-touch audio and video conference rooms
BlueJeans Events — Host and stream interactive events for sizeable audiences
BlueJeans Gateway — Access Microsoft Teams calls from any meeting room system
Indeed, it is one of the top video conferencing apps to watch for in 2022.
Cisco Webex Review — Best For Healthcare
Cisco has been an industry leader in the telecommunications space for 35+ years. So it should come as no surprise to ascertain Cisco Webex rank so high on this list.
In addition to the usual video conferencing, Cisco has tools for contact centers, online meetings, cloud calling, online training, team collaboration, etc. Thus, it is considered one of the top video conferencing apps to watch for in 2022.
What really stands out are the industry-specific solutions offered from Webex, including video conferencing for healthcare.
Here are various of the highlights of using Cisco Webex:
End-to-end security with strong encryption
High-quality video and audio calling
Virtual training capabilities with recording and on-demand viewing
Share your entire screen or simply share a single app or document
AI-powered web assistant
Integrations with tools like Slack, G Suite, Salesforce, etc.
Compatibility on the web, desktop, mobile, and video systems
Mobcoder has carved a fine list of top video chat apps in 2021 that provide the feel of real-life conversations. These all are free to use. Take a look by clicking here.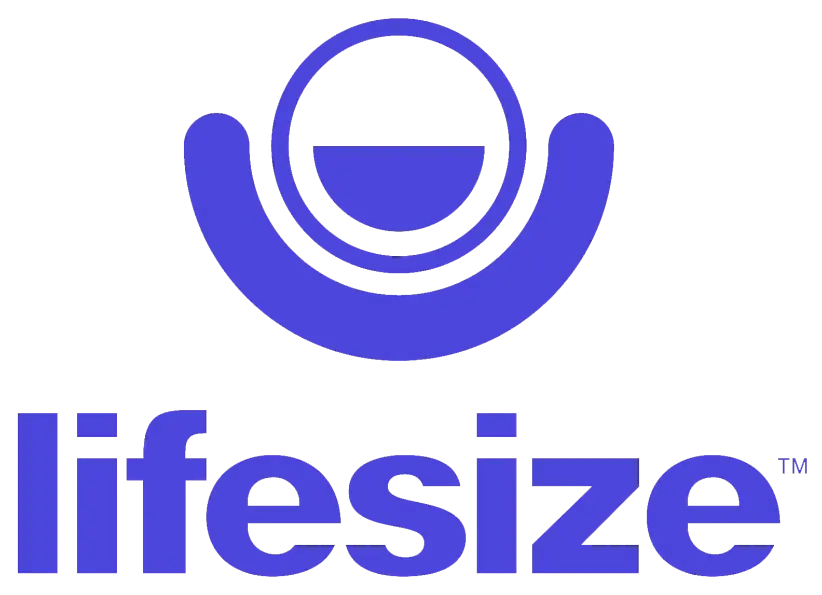 LifeSize Review– Best Zoom Alternative
Zoom has swiftly become a household name over the past year or so. But not everyone is comfortable using it, and several businesses look for an alternative video conferencing solution.
If you're looking for a similar setup and feature list, Lifesize will be the best option.
Lifesize is a cloud video conferencing solution and one of the collaborative online meeting platforms that are easily compatible with any device. You can use the software to meet with co-workers, clients, employees, and anyone else, from anywhere.
Let's take a better check out a number of the advantages and highlights of Lifesize:
Ultra-high-definition and 4k screen sharing
Unlimited guest invitations to meetings
Large meetings with up to 500 participants
Broadcast live events with up to 10,000 viewers
Manage users and room settings from a web-based admin console
High encryption standards for robust security
Interoperability with Slack, Microsoft Teams, Skype, and more
Whereby Review — Simplest Video Conferencing Software
Whereby is the most uncomplicated video conferencing software in the market today? There's no app installation required. Just choose a personalized meeting URL, and participants can access the same link every time.
The software was actually inbuilt in Norway. It is one of the popular video chat apps that are loved by Europeans. So it is GDPR compliant and follows some of the stern data protection and privacy laws across the world.
Here's a fast glance over the features and benefits you'll get by using Whereby for video conferencing:
Live chat and reactions during video calls without interrupting the speaker
Rooms are closed by default, so admins can choose who to let in
Fit up to 50 participants during a room at an equivalent time
The host has the control to mute members and ends the meeting for everyone
Participants can open other tabs and explore websites during a gathering
Add company branding and logos to your meeting rooms
Integrations with Google Calendar and Outlook Calendar
Record meetings that you can download and share
YouTube integration for watching videos during a meeting
Screen sharing, Google Docs integration, and mobile support
RingCentral Review — Best All-in-One Communication Suite
If your business needs quite just video conferencing, look no further than RingCentral. Unlike other video chat apps that are put up for personal use, RingCentral is built specifically for businesses.
They offer an all-in-one communication suite for integrated video meetings, phone calls, team messaging, file sharing, and task management.
Let's take a better check out a number of the features, benefits, and highlights of RingCentral:
Enterprise-grade security and a 99.999% uptime SLA
Easy to line up, deploy, add new users, and manage teams
Works from any device
Solutions for small businesses, enterprises, and everything in between
Tools for remote work and remote customer service
Cloud phone systems and contact centers
Solutions for managed service providers
GlobalMeet by PGI Review — Best For International Video Conferencing
GlobalMeet is another popular business communications platform that tops the list of video calling apps of 2022. As the name implies, the software is made to accommodate international calls.
They have 160+ points of presence in over 60 varied countries. This allows for exceptional call quality, even with participants streaming video calls from different continents.
Here are some other top reasons why we like and recommend GlobalMeet:
They offer hardware solutions for complete video room integrations
Join calls on the go through the mobile app
Record your meetings and play them any time with cloud recording capability
Single-click to join video calls from an intuitive user interface
High definition video with simultaneous screen sharing functionality
24/7 customer support via live chat, phone, and email in 12 languages
Zoom Meeting Review – Best apps for Video Calls
Millions of people are working from home during the COVID-19 pandemic, and Zoom has become their go-to app for remote meetings. Despite some security concerns, Zoom tops the list of video calling apps and offers a ton of useful features, including screen sharing and background blur.
This video calling app has become nearly synonymous with video conferencing in the era of social distancing. The company's app and platform make it easy to hold video meetings with co-workers, friends, clients, or customers. It also comes with a bunch of security and privacy issues that have drawn attention in the media as well as government scrutiny.
Let's examine what makes Zoom so powerful and its highlights:
The editors' choice for best video conferencing, Zoom has helped millions of people communicate despite being far apart. For businesses, it offers a paid plan as well as several security features (such as the ability to remove users or lock meetings) that could make it a better choice than other virtual meeting apps.
Its features are:
HD video and audio
End to end encryption
Meeting recordings
Assign permission settings
Waiting rooms
Personal meeting room
Zoom scheduling
Cross-platform messaging
Audio only conferencing
Participant camera feed
Google Meet Review – Best video conferencing tool
For SMBs and work-from-home pros looking for a video meeting and collaboration tool that's tightly woven into Google's productivity suite, Google Meet is an excellent app for video call.
It's included in both the standard and higher Google Workspace tiers, or it can be purchased as a standalone service. Users will also appreciate the seamless integration with Google Calendar and the mobile app Snooze Mode.
Because Google Meet is a cloud-based web conferencing solution, there's no need to download software. It also means any updates are made automatically and behind the scenes, so you're always using the latest version.
Let's examine what makes Google Meet so powerful and its highlights:
With Google Meet's digital whiteboarding integration, people on your team can collaborate live during meetings or classes
It is free to use up to 24 hours or meeting duration (whichever comes first) and gives you: adaptable layouts;
Quickly gauge the pulse of participants and get an idea of their sentiment on any topic.
Such a free conference call app is designed to provide crisp video clarity in low-light conditions and a larger field of view
It minimizes audio distractions by reducing background noise
Intermedia AnyMeeting Review – Easy to use collaboration tool
Intermedia AnyMeeting (which begins at $10 per month for 100 attendees) is a web conferencing service that, in the past, we've considered good enough but not great. No longer: In the tests of its latest iteration, AnyMeeting Pro, the service established itself as one of the best overall video conferencing services, and thus earns our Editors' Choice designation.
AnyMeeting Pro is one of the popular video conferencing apps that covers all major platforms and has an excellent feature set. And, combined with its pricing and recent enhancements to support remote workers and to streamline meetings, this platform earns our Editors' Choice designation.
There are more feature-rich video conferencing services than Intermedia AnyMeeting, but there aren't many that are easier to use and that handle so many operating platforms. The service has good collaboration tools and a solid admin console. Plus, it's at the right price to be a bargain.
Let's examine what makes Intermedia AnyMeeting so powerful and its highlights:
With Intermedia Anymeeting, you can host meetings with up to 200 people
It is a feature-rich, web conferencing, and webinar tool that works from the browser—no download required!
Secure sharing of files and applications, High-definition (HD) audio and video for up to 150 attendees
Customizable branding for a more professional look
Mobile app for iOS and Android
Dedicated 24/7 phone support
Unique whiteboard tool lets users draw and handwrite for an engaging experience.
Indeed, it tops the list of popular video conferencing apps to watch for in 2022.
Final Words:
While video conferencing apps aim to make it easier for people to connect online and communicate with others, it is still early in the game.
However, with time, as users grow more accustomed to the technology and experience other updates, such as faster connection speed, video conferencing will become increasingly convenient and commonplace.
Exciting updates are on the horizon, making it a fun time to embrace video conferencing apps.