Latest testing trend solutions are evolving and revolutionizing. Mobile app testing, Quality Assurance is a complex technical philosophy that includes evaluation of a product idea, behavioral predictions, analysis of opportunities, threats and is not just finding bugs and errors.
Top Mobile App Testing Trends in 2021
#1. Artificial Intelligence
Artificial Intelligence or AI is growing powerful every single day it is one step ahead of the development cycle. With AI, things are automate using attributes like mobile manual testing.
Artificial Intelligence and Machine Learning help in maintaining balance of rapid release, improving mobile app testing strategies, and catching bugs. In the similar way reporting and analytics can also help.
Through AI and machine learning developers can identify:
Which tests need prioritization
Optimization of test coverage
Redundancies in current tests
When enough data is collected, machine learning turns even more powerful because it helps you find issues and areas in mobile app testing that you would overlook differently. The intelligence of machine learning, big data, and artificial intelligence will permit forecasting, predictive analytics, and research deeper into applications that manual mobile app testing misses.
#2. Quality Assurance Automation
Users crave for quality. In today's world new apps are hitting the marketplace every single day. This requires continuous focus on Quality Assurance (QA). If we go through the survey, approx. 12% of the companies have automated their quality assurance, around 35% of testers say that they have paved almost half way to automate their Quality Assurance. An agile approach allows the bugs and defects to resolve instantly. It is important to be able to work in line with the company.
These quick, supple approaches take some work out of the QA process also.
Quality Assurance requires multiple forms of testing mobile applications to truly be efficient and effective. There needs to be:
Agile and DevOps practices
CI and CD
Scriptless testing
When the right practices are there, it's easy to start automating the process of Quality Assurance. Manual mobile app testing, when they're still in place, can focus on the most integral functions and features of the apps.
#3. Security Testing Will Grow Increasingly Important
There is a high growth in the Mobile Application launch but a lot of companies still lack the keystone of security. It is important to maintain financial applications secure when compared to the gaming application that survives on microtransactions. Data flow is increasing at a good rate but leaks can cost a developer millions of dollars.
Security is an important factor but it requires focus in the future.
Let's have a look at some of the practices that requires to be put in place:
Penetration testing makes sure that all apps are tempered and allow you to find vulnerabilities that can lead to data breaches.
Cybersecurity testing to make sure that systems and internal servers are properly secured.
When you specialise in security testing this year, it'll allow you to make apps that maintain a high level of user data with less risk of knowledge leaks.
#4. Scriptless Test Automation
Users will see a good rise in scriptless automation in 2021 as more and more companies are looking forward to leveraging its resources more efficiently. Scriptless Test Automation doesn't require the coding or scripting knowledge for such tests. These tests are often handed over to junior developers to release high-end resources.
Frameworks and customization will reign because a one-size-fits-all approach won't be viable for many testing mobile apps.
What does this mean?
Coding will be provided via framework, but in higher levels of customization, it is likely to possess some custom coding in situ. The Scriptless testing will continue to remain a part of the mobile app testing trends and can got to be used for:
Manual coded or scripted tests
Automated and AI testing
While there are tons of scriptless test automation tools being developed, a number of the foremost common include:
TestCraft
Zap Test
Kobiton
Cloud-based testing mobile applications allows several scriptless testing options to run without any additional hardware. With a SaaS solution, it is possible to execute scriptless testing quickly into any mobile development atmosphere.
#5. API and Service Testing
Mobile applications and development is derivative of large-scale non-mobile surroundings. Let's look at a few examples, tons of SaaS companies are building websites with top-end features because they cater to PC users.
API and repair testing is rising and will continue in the coming years. A big thanks to the high development on the Client-Server side. This is to keep in mind APIs can quickly hamper the coding requirements and permit apps to be rapidly deployed.
#6. Outsourcing to Usability and Quality Testing Centers
A lot more companies are going to be outsourcing their quality assurance and usefulness testing needs. There's no got to do everything in-house, and these centers offer tons of perks that only dedicated teams could offer:
Teams are often deployed to specialize in your product's usability and quality
Outsourcing to companies allows for straightforward scaling and access to the newest mobile app testing tools and practices
More time are often spent on the particular development of your product
Outsourcing is safer within the usability and QA phases because there's no need to share ASCII text files . These agencies won't have access to proprietary algorithms or IP which will be misused or sold to competitors.
We expect tons of companies to place their trust in third-party testing companies because it lightens the burden on internal teams and ensures that quality and usefulness are maintained.
#7. DevOps and Agile Testing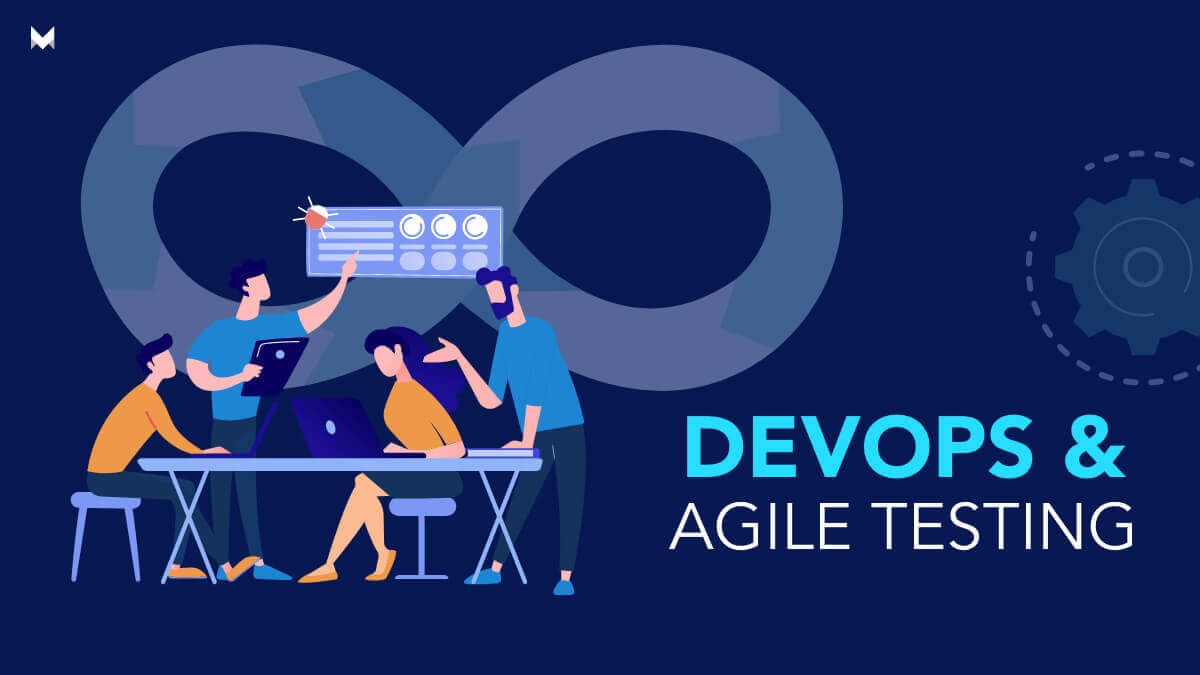 DevOps and Agile Testing approaches are integrated in a lot of environments and lifecycles hitherto but the future requires the deeper inclusion of both the approaches. Testers and developers will have to work together in close relationships with quality assurance testers to collect good amounts of coding skills in the coming future.
These coding skills will definitely add value to the QA testers and developers on the projects.
To Conclude: Stay Updated and Trendy! Remember the famous Lewis Carroll quote? "It takes all the running you can do to keep in the same place. If you want to get somewhere else, you must run at least twice as fast as that!" This quote recalls the present and the future of the technology world, where QA professionals are required to keep up with the trends in software testing.