The pandemic has prompted a global shift in meetings and events, many moving from in-person gatherings to a more virtual implementation. Many organizations have embraced these changes not only during these unprecedentedly uncertain times but with a motive to inspire future potential for its members and Chapters to expand their reach, engage and empower members and potential members to connect locally and globally, especially at a time when timely research and connection are of such great importance.
Virtual events are up 1,000% since Coronavirus, says a virtual events platform. There has been a growth of more than 52,000 events and subevents since COVID-19.
The global video conferencing industry report is segmented based on its end-user into government and commercial sectors. As the countries are announcing a lockdown of their respective states continuously and urging enterprises to offer work-from-home facilities to their employees; the adoption rate of video conferencing software is increasing. The government of several countries has put a restriction on trade and travel, owing to which the MNCs are adopting video conferencing software to engage their clients. Such moves are expected to trigger the video conferencing market during the pandemic.
One such organization, Professional Beauty World, responding to the challenges that lockdown and Covid-19 have thrown upon their industry, PB World has curated a series of digital experiences for the beauty and wellness community connecting and engaging lakhs of viewers with the best of content, interactions, and discussions.
Professional Beauty World is the international showcase that is dedicated to business, networking, and education for the global hair, beauty, spa, and aesthetics industries. It is a global platform where anyone and everyone no matter where you are from in the industry – salon owner, spa operator aesthetic practitioner, distributor, wholesaler manufacturer, brand supplier, or just starting are given a chance to showcase their brand, products, etc.
The Virtual Exhibition had multiple conferences, lounges, stages, brand showcase, products showcase. The three-day online networking PB World event, which took place from 8 to 10 September gave a wide platform to suppliers, brands, and professionals across the world including a program of live content. The event went astoundingly well and due to its success, it was extended for one more day.
Professionals, buyers, suppliers, and distributors from around the world where all of them were able to meet and connect on a unique digital platform that was created to support networking and knowledge sharing across the sector.
Attendees got a chance to discover new brands, suppliers, and products and forge new business relationships, through six dedicated conferences, including:
World Spa and Wellness
Connecting brands manufacturers and distributors
Cosmetics Ingredients, Packaging International
Aesthetic Medicine
Business, technical and creative workshops
Salon Business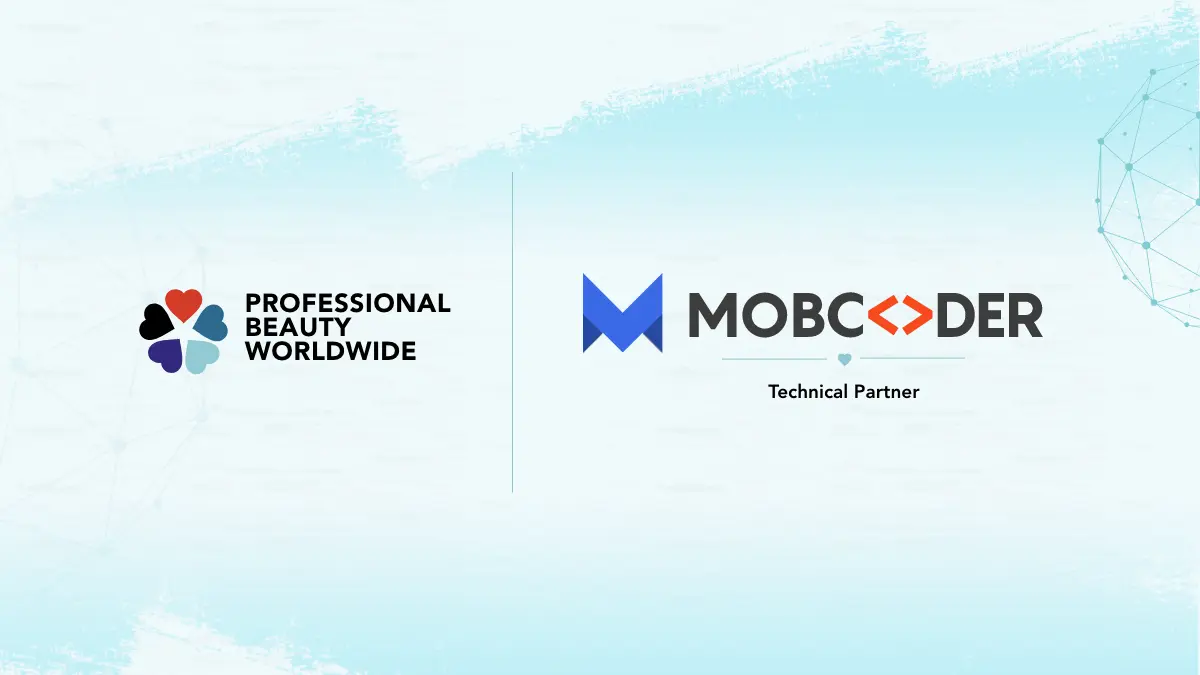 Individuals also got a chance to join in with important discussions in industry-focused lounges including the Spa Lounge, the Aesthetic Therapist Lounge, and the Salon Owner Lounge.
The online networking event gave the chance to up-skill with six different online educational programs with top industry names. The Hairdressers Journal International and Professional Beauty Business Conference and Technical and Creative Workshops as well as a World Spa & Wellness Convention, Aesthetic Medicine Live, the International Manufacturers' Forum (IMF), and Cosmetics, Ingredients & Packaging International (CIPI).
Mobcoder, the technical partner of Professional Beauty World, was solely responsible for this grand virtual conference. Mobcoder's team went an extra mile in setting up this grand virtual conference and making it a huge success in just 2 months.
Organizing an event was no cakewalk. From bringing in the right people together to handling the smallest of glitches at the event, from thorough planning to sheer execution, it takes substantial effort and time to make any event a success.
Being the virtual technical partner, we made sure to give our best shot. Our team worked day and night to take care of end-to-end event activities. Be it ideating the event, managing tickets, targeting the right candidates, reaching out to the best-in-class speakers, mediating sponsors, or communicating with developer communities, Mobcoder made sure there are no loose ends.
The event ran across Professional Beauty Group's portfolio. It brought hair and barbering together as well as beauty, spa and aesthetics on both a national and international level through a purpose-built platform set by Mobcoder.
Phase 2 of Professional Beauty World coming soon. Stay Updated with us.