Whether you're a startup or a budding entrepreneur, if you are looking for celebrities look alike app or identify which celebrity you look like, this article will be useful to you. The major talk pointers include several applications, what are their business models, and app ideas for general questions that may concern you when you think of a face alike and keep wondering 'who do i look like?
These days, most people in their day-to-day lives are accustomed to smartphones and of course social media platforms like Instagram, Facebook, Twitter, and Snapchat. Sharing and clicking photos along with location to friends and family members are in constant trend where the reports say 'around 246M people in the USA use social media networks for such purposes. And this number will tend to increase to 257M by 2023. The whole photo-taking culture is occupying the entertainment industry at a great pace.
What is a Celebrity Lookalike App?
In simple terms, apps for celebrity look alike use facial recognition technology that surveys the users face and match the features of the face with the known faces/celebrities. However, few apps shall change the results if the user presents the pictures in different angles or poses that are absolutely worth giving a shot. The millennials are flying off the handle as they are dumbstruck by the concept of such facial technology helping them to find their doppelgangers. There are as such no permissions required to download the following list of apps.
Let's ponder deep into applications & features, their revenue models and get some inspiration for the birth of a little one.
1. Gradient
Gradient is a top-class celeb look alike app that offers tons of attractive and innovative facial features keeping user data safe at the backend. This is a photo-editing application that allows users to simply upload their photo where the AI-driven interface will turn up the best celebrity match that resembles the face at best. This doppelganger finder is a blend of artificial intelligence and modern techniques to ensure a great user journey.
Top features of Gradient App :
AI-powered photo app with inbuilt doppelganger feature
Exclusive AI effects and astonishing hair collages
Fantasy beauty features and handcrafted filters
AI Cartoon style feature to turn into a cartoon character
Classical style portraits with top AI painting technology
Beauty tools and face app to resize eyes, lips, nose, skin tone, etc
Download the Gradient App on Android and iOS now!
2. Celebs
Celebs is a celebrities look alike app that works on comparison & accuracy and claims to be 100% free. It is the fast, fun, and most downloaded app for celebrity look alike features in the category of photography and editing. With the help of machine learning, it simply identifies the emotions, face, and features keeping the accuracy uncompromised.
The app focuses on facial recognition algorithms to scan the face against thousands of celebrities to find your doppelganger easily.
With Celebs App, you can answer questions such as
Who do I look like?
Who is my celebrity look alike?
Who are the people that look like me?
What celebrity do I look like?
Top features of Celebs App:
Search for best lookalike and identification of twins
100% free to users with faster comparisons
AI Cartoon style feature to turn into a cartoon character
Which celebrity do I look like generator
Facial results for Instagram and Snapchat
Download the Celebs App on Android and iOS now!
Also, Read – How AI Technology & Machine Learning are Changing the Dynamics of Digital Marketing Industry
3. Star By Face
As the name reflects, Star By Face is the best celebrities look alike app that acts as a picture generator to the faces of celebrities. It works in 3 main steps:
Upload the photo of your face
The system detects and analyzes the face
The result is shown!
With facial recognition technology, the app identifies the facial data from the device and doesn't store any personal data to make the process safer which is the ultimate goal. The major reason that Star By Face is one of the top 5 celebrity look alike apps is that it doesn't store any images and deletes all photos once the recognition process is over ensuring the ultimate data protection.
Top Features of Star By Face App:
Ensures the high resolution for every filtered photo
Provides a collection of choices over thousands of celebs
Effective machine learning and user-friendly application
Available 'free' download option
Great collection of celebrities
Download Star By Face App on Android and iOS now!
4. Y-Star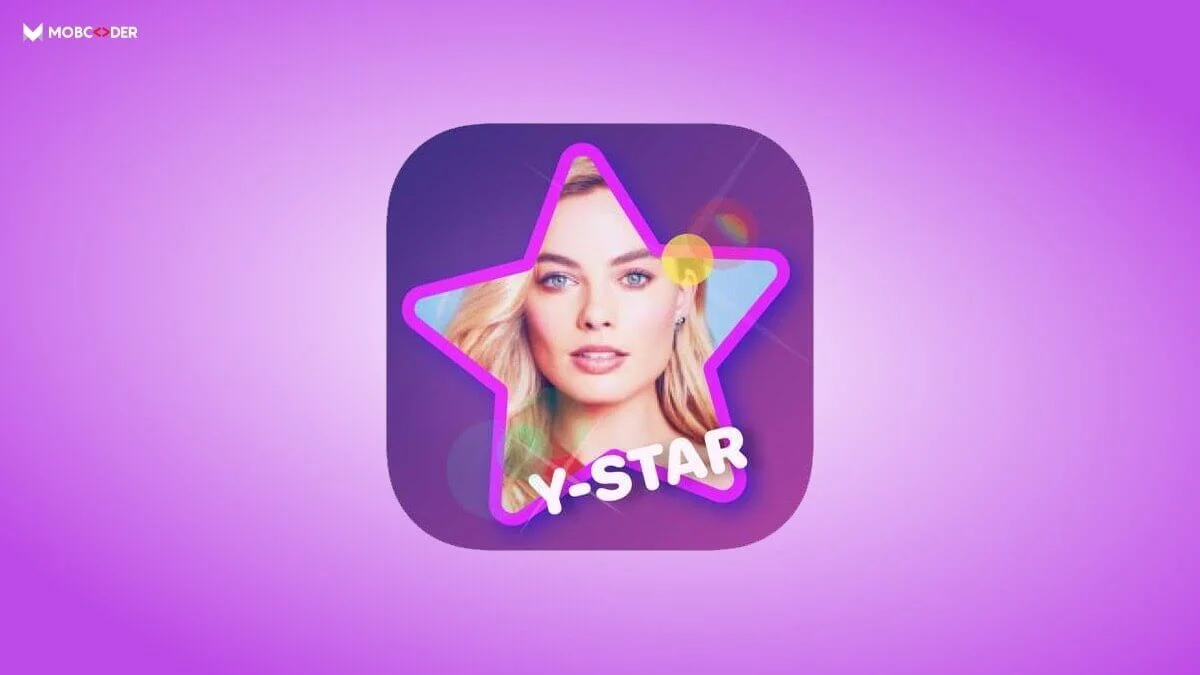 Y-Star is one of the best celebrities look alike app that finds your twin in seconds!
Using this app is as basic as operating the camera of your phone. Once the app is downloaded on the device, Y-Star takes the snap from the camera and scans the facial features to provide the best match from the vast collection of popular celebrities available. The main goal of this app is to find your celebrity look alike by picking the right solution to answer your general question 'Which celebrity do I look like?'
To use this app, all you need to do is take a picture with the Y-Star camera on the device and wait till the app scans the facial features from thousands of celebs and helps you find celebrity look alike.
Such an app doesn't concern gender, age, sex, scars, etc, and gives an accurate result to match faces with your celebrity doppelganger. Finding your ditto is a cakewalk with this app.
Top Features of Y-Star App:
Provides impressive results with a self-built front camera to click a picture
Face mapping feature including facial points like eyes, nose, mouth and so on with best results
5. My Replica
This app is a must-try if you're a staid photo editor to get a professional touch to your celebrity look alike photo. It is one of the top apps with filters that give a real touch to your pictures. With such an app to find your celebrities look alike, it becomes easier to share the edited photos on social media like Instagram, Facebook, WhatsApp, and others. It is an all-in-one app with picture-perfect touches and retouches to apply the ultimate filtering to the selected snaps.
Top features of My Replica App:
Easy and professional editing of pictures
Simpler to find your celebrity doppelganger
Facial recognition technology
Advanced machine learning technology for picture editing
Impressive results when it comes to accuracy
Huge collection of famous FACES from a various range of industries & categories like music, entertainment, politics, history, sports, education, business, & more.
Download My Replica App on Android and iOS now!
How do Celebrity look-alike apps make revenue?
Let's take a look at the revenue model of apps for celebrity look alike that gives us an idea that how do such apps make money? The revenue model depends majorly on free and paid subscriptions, functionality, and user journey. Here are a few ways that celebrities look alike apps can generate revenue:
1. Advertising and Marketing
It is the primary factor to earn money using free apps. All you need to do is to air the commercials of the app, choose affiliate marketing, and get paid by third-party networks. When the user downloads the app, the business gets paid for each time an ad is showcased, per click on the ad, and other ways.
2. Subscription
One of the other factors to make money is providing the best solution in the form of content free of cost to users for a limited period. In the case of celebrity look alike apps, the celebrities are listed on a paid basis. This means if the user is willing to see his doppelganger, he is required to pay for this service. The subscription is basically for videos, tutorials, audios, and other services that have informative content to increase the revenue for the application
3. Execute in-app purchases
It is another simple approach to generate revenue. In-app purchases help in selling the virtual item from the app itself. This method is for publishers who are interested in digital money where they charge for using the celebrity face features and any collection that they find impressive.
Best Celebrity Look Alike Apps Ideas To Consider:
1. Voice-Based Look-alike App
In today's world, the users are quite habitual of taking high-resolution cameras and pictures to select the best celeb who resembles the most. Imagine if this is all done with a voice message! This means that while taking the picture from the device, the user can avail the benefit to speak the celebrity's name and application filters on that voice message. This is a great idea to select the famous figure that matches your face from the list of options available.
2. Cartoon or Animal Look-Alike App For Kids
These days, kids love spending time on mobile phones and applications including games, photo editors, watching cartoons, academic learning & rhymes, fun activities, and many more. This idea can be an app for celebrities look alike to create a great and adventurous journey for kids.
Just imagine if we have an app primarily developed for kids where they once click their photo and the app displays multiple cartoon characters.
Thus, such a celeb look alike app attracts children to share their images across social media platforms.
3. Painting Look-Alike App For Kids
A feature of sculpture and painting can be a unique background that can make the app ultra engaging primarily for kids. One can also introduce suitable sculpture features that match the user's face. Doesn't this sound exciting? By adding such features to the app, people will engage more than better. This AI-driven feature can take the celebrities look alike app to the next level.
Conclusion:
So, if you are planning to develop such apps that can make you meet your doppelganger virtually, Mobcoder possesses the expertise in building AI-driven apps as per your requirement. We have a professional team of mobile app developers who understand the AI ecosystem and surround you with the apt application for your business. Get in touch with us today!
Happy Doppelganging!