Having million-dollar mobile app ideas for startups is a hot topic nowadays. Leveraging the advancement of technologies through app development is the next best thing in the market to elevate businesses.
No wonder, developing mobile apps is quite crucial to keep up with the market demand. Everything is practically at ultimate ease, from shopping to scheduling a doctor's appointment, taking academic courses, buying groceries, and booking a restaurant table.
We all know that business is all about unique app ideas, but coming up with fresh app development ideas isn't that easy. So, we have researched some mobile app ideas for startups in 2022 for you to invest in accordingly.
If you're still not sure whether investing in the mobile app is a good choice for your business, here's what the reports say:
As per the latest figure of Statistica, there are presently more than 6.055b billion smartphone users across the world. Moreover, mobile apps will reach a revenue of $935 billion by the year 2023.
These figures alone will explain the importance of mobile applications for your business. But how do you confirm when your app ideas are apt? All you need to do is study the simple app ideas in the first place.
Below are the most innovative 16 business app ideas for 2022:
1. Augmented Reality for e-commerce Apps:
Around 82 percent of Internet users in the US make online purchases in the near future.
Augmented Reality (AR) technology is a kind that instantly changes the environment around you into a digital interface by combining virtual information like text, images, 3D models, music, video, etc with the real world.
"Pokemon Go" game is one of the successful examples of app ideas that was released in 2016. Furthermore, the best way to create an AR software that facilitates users to visually test objects from interior décor to clothing, cosmetics, and jewelry.
Also read – Different types of Augmented Reality for your business
This technology is strongly recommended for mobile app ideas for startups related to retail, marketing, medical industries, and much more keeping in mind the future demands of the customers.
2. Chatbots:
AI-based Chatbots enhance your client interactions by simply responding to their questions instantly in no time. With the growing competition in the market, there are plenty of options available for customers to select from.
Thus, the probability of customers waiting for your response is quite low while using your app or scrolling your website. In such a situation, you need intelligent, and smart app ideas like AI-based Chatbots to assist you in instant response to customers' queries or questions along with the live chat assistance to your mobile app.
Also, read – How Voice Assistants (AI) are enhancing the personalized experience of customers?
As per the research, Chatbots cuts businesses 30% of customer service expenses, and more than 50% of consumers prefer to connect with companies that are available 24/7 for them.
3. On-Demand Apps
Talking about the latest mobile app ideas, we cannot skip On-demand apps that are revolutionizing things and reshaping the world around us in real-time. No matter if it's about taxi booking, hiring a professional, finding the top salon, etc, On-demand applications have been the hottest trendsetter in recent years.
Also read: On-demand app solutions for salon services
As per PWC research, the on-demand mobile apps will reach a revenue of $335 billion by the year 2025.
Furthermore, on-demand customers will spend an average of $57.6 billion yearly who can be the constant economic prospect for businesses.
4. Homemade Medical Remedy App
Do you miss your grandmother's homemade medicinal cures? We can be sure that such homemade cures add a definite value to the health conditions around you.
All you require is a reputable app development firm that can instantly turn your app ideas into a viable reality. However, the app solution must indicate ancestral treatments depending on regional and cultural regions.
If you are looking for mobile app ideas for startups, Homemade Medical Remedy App will bring medical solutions based on the user's location, symptoms, and most importantly – age. It would also be a great idea to include "Call Doc Button" in case of an emergency.
5. On-Demand Food Delivery App
This is one of the most used app development ideas among the rest as the food delivery market is an ever-growing sector especially after the pandemic happened.
Here are some popular examples of major food delivery app ideas – DoorDash, Postmates, UberEats, and GrubHub.
Also read: How to make a Food Delivery App just like Uber Eats
With an annual growth rate of 7.5 percent and a potential anticipated market of $136,431 billion by 2024, its the time to list several eateries derived from location and meal preferences.
6. Share a Book
Are you seeking an Edutech idea for startup applications? If you are a book enthusiast, this one's for you.
A book-sharing app may be a unique choice while deciding upon innovative app ideas as it is not possible for readers to afford a monthly subscription and pay frequent visits.
The idea of building a book-sharing app shall make the book lover's day more lovable. This can be a shared platform for readers to gather and share books with other registered readers or users.
Moreover, the added features can be book type categories, chat features, scheduling meetings, holding library meetings, and so on.
7. Find Online Tutor
The COVID-19 epidemic has changed the whole education sector, causing the shift in traditional institutions to online education platforms. It has left many students in need of added tutoring for constant development of the coursework in this situation.
Building an online tutoring app is one of the most needed app ideas for the academic industry that allows learners to meet the tutors as per their choice or based on their location, experience, talents, teaching expertise, per hour costs, etc.
When you talk about mobile app ideas for startups, e-learning apps have been beating every other app as nothing is better than real-time learning.
8. Travel Planning App
Everyone has a dream destination to travel to but at their own interest and budget level. It might be challenging for travelers to discover each travel destination and compare it to their trip practically.
The trip plan app, on the other hand, is one of the freshest app ideas that allow users to select from a pool of destined places that match their travel preferences.
9. Criminal Security Alert App
It is truly said that safety first is safety always. End of the day, safety and security are top priority but how do you sense the danger?
You need a solution to be alert about criminals in your region and how to recognize them when they shall intrude. Not to worry!
A criminal security alert app is one of the most secured app ideas to identify and warn other users about wanted criminals in local areas as well as a database of illegal actions stated by professionals. This happens via GPS that instantly alarms if the user encounters someone.
10. Dating Apps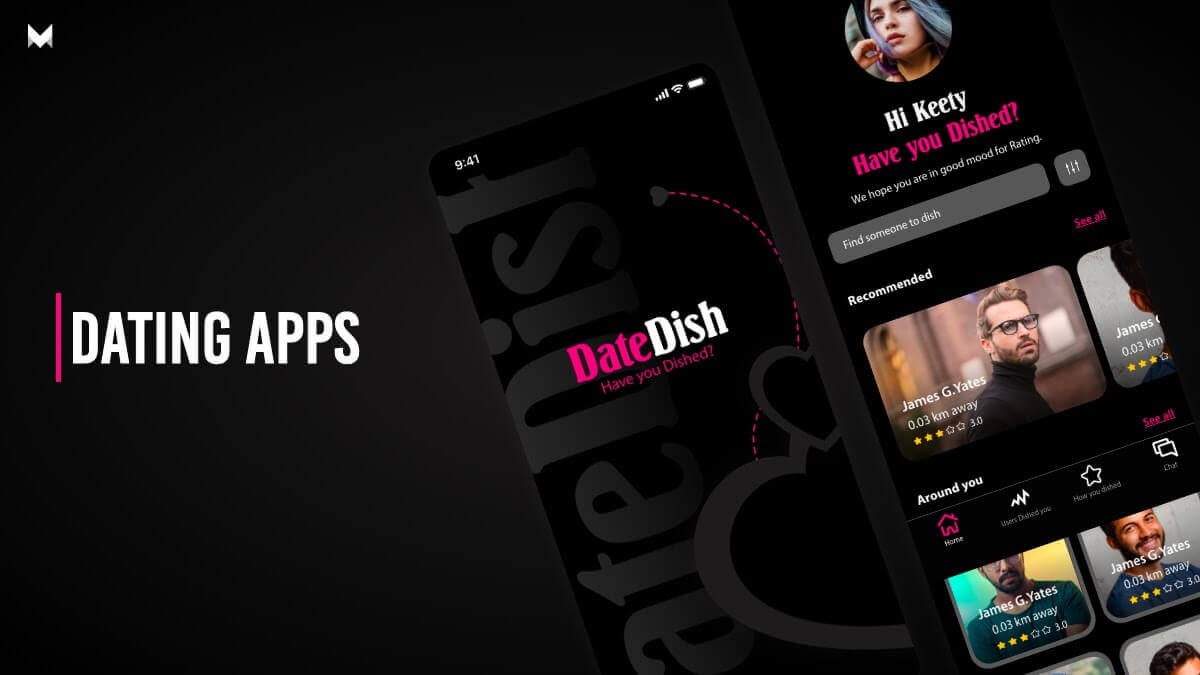 Gone are the days when finding a partner was a real challenge. Times have changed and so have the Individuals who are more adaptable in meeting new people or friends socializing through online dating apps.
It makes sense to establish a dating app due to its adaptability and expansion. No wonder, it is worthwhile to hire a mobile app development company that can assist you with in-app customization as per your vision.
11. Blockchain Tax or Invoicing Apps
Whether it's for personal purposes or business, tax returns are time-consuming and tedious tasks. An apt expense management app for the tax that uses blockchain technology is a great idea.
In this way, you can take proper care of your customers' financial tasks efficiently.
12. Real Estate Apps with AR and VR
Imagine the customers are given a proper tour of the properties without the actual viewing tour! Many real estate firms are following the trend of virtual property tours through videos mostly.
One of the other best app ideas is to develop a real estate app that uses AR and VR for virtual tours with advanced technological improvements. This will allow clients to view properties on their smartphones before purchasing or renting
13. Calendar and Scheduler Apps with AI
There are many calendars and scheduler apps to stay organized and make life less hectic that are available in app stores these days.
Having such app development ideas can change your life. However, calendars and scheduler apps are based on technology like artificial intelligence. This helps to gain real-time insights and optimize the suer's schedules.
14. Service Finder Apps
As we know people spend maximum time on their mobile gadgets these days. They also use it to identify their needs.
If you are looking for the top app ideas, service finder apps will leave you amazed. With this app, you can offer users to find and book services near them, such as salon bookings, house cleaning, etc.
By leveraging GPS in these service finder apps, users will be able to instantly find what they are looking for with a single tap.
15. Scan and Shop Apps
Most shopping apps only allow users to find what they need in a search bar. But this type of app will let the user scan the desirable item or a similar option with the help of machine learning, AI & AR.
Users get several options to choose from and purchase them through the app.
16. Mall Navigation Map
Last but not least is a digital mall navigation app that contains the information of all shopping malls in the area and is used to navigate the direction leading up to it.
One of the exciting ideas for mobile applications is that the Mall Navigation App is specifically useful for huge malls where the user can find the desirable store or even the status of the restaurant, parking lot, and various others.
Wrapping Up:
No matter what app ideas you choose for your business, its success is ultimately determined by the abilities of the app developers and their expertise in the field.
A basic thoughtfully built app can fetch more eyes from the intended audience. So, if you're looking for an experienced mobile app development company, reach out to Mobcoder.