Over the past year, the volume of stock trading apps has exploded, especially among young Aussies. New research from Investment Trends has shown that of the Australians who have traded for the first time in the past 12 months, one in every six is under the age of 25.
While each trader may be at different stages of their investing journey, one thing is certain: having the best platform or application under your belt is important.
So, whether you're new to investing or wanting to expand your current portfolio, we've hand-picked some of this year's standouts for regular and active traders. Have a look at that!
1. eToro
Apps on both desktop and mobile devices are available from eToro (Android and iPhone). One of eToro's most popular features is its "copy trading" tool, which lets you follow the transactions of other users or duplicate eToro's stock portfolio.
Traders may trade the US, European, and Hong Kong stocks, as well as CFDs, FX, and cryptocurrencies on the platform without incurring any brokerage fees.
The pros
Zero brokerage. There's no brokerage fee to trade global stocks and the foreign exchange fee is among the lowest at 0.5%.
More than just shares. Using the same account, you can trade stocks, CFDs, forex, and cryptocurrency.
Copy-trading. You can copy the trades of top eToro traders as well as stock portfolios.
The cons
CFDs are risky. To access leverage, you're trading with CFDs, which are risky and complicated investment products.
No ASX stocks. eToro does not offer Australian-listed shares at this stage (as of December 2020).
2. Self Wealth – Classic
The Self Wealth Share Trading account makes it easy to monitor your investment portfolio. In the category of Casual ASX Trader, this share trading account won a 2021 Mozo Experts Choice Award, and it's easy to understand why. Traders who choose the Classic option pay a fixed $9.50 brokerage charge regardless of the number of their trades. In addition to its low fees, Self Wealth offers a number of handy services that may help you analyze your portfolio in terms of diversification, performance, and how it compares to other investors.
The pros
Brokerage costs are quite low. It's one of the cheapest brokerages out there, only $9.50 per transaction for Australian or US equities.
Free of charge. You don't have to pay a monthly membership cost or an inactivity fee.
There is no minimum balance required to open an account. As soon as you establish an account, you don't need to maintain a minimum amount.
Tools for comparing. You may study the portfolios of successful traders and apply their knowledge to improve your own trading approach.
The cons
International shares are not accessible. SelfWealth is restricted to Australian and US-listed stocks and mutual funds.
Can't use my own bank account for this transaction. To trade shares, you must transfer money to the bank account (with ANZ) that SelfWealth has chosen for you.
Also read: Best 12 Apps for Couples in 2022
3. Stake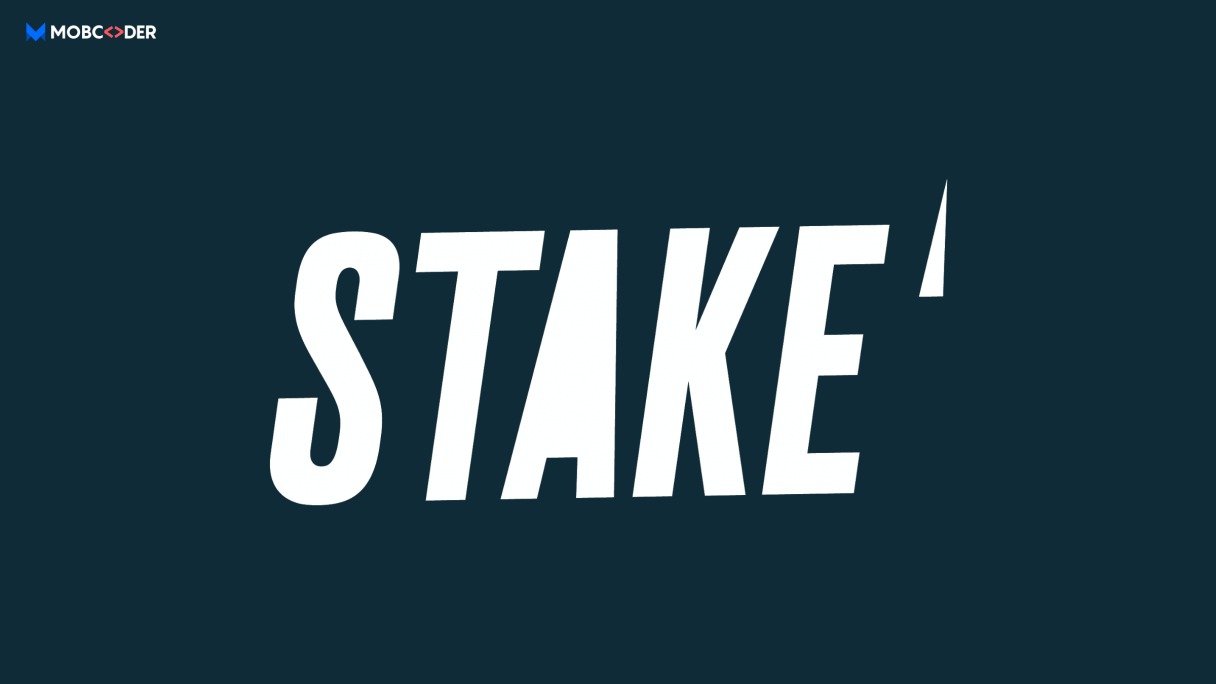 With Stake, you can buy and sell US-listed equities for pennies on the dollar. There are hundreds of US-listed equities and ETFs to choose from, including the likes of Google and Facebook. There is no brokerage cost for exchanging your Australian Dollars into US Dollars, but there is a price for doing so.
The pros
There will be no charge for brokerage. When you purchase and sell shares in the United States, there are no brokerage fees.
Easy to use An easy-to-use tool that provides access to over 3000 US equities and ETFs.
You may narrow down your search for stocks and ETFs based on a variety of criteria.
The cons
The US shares only. Australian and other worldwide stock markets are not supported by Stake. It exclusively lists equities that are traded in the United States.
Limited features. There are few advanced trading features available, such as technical analysis charts.
4. CMC Markets Stockbroking Mobile App
On your mobile device, our stock trading app offers all of the features of the CMC Markets complete website. CMC Markets app is one of the best stock trading apps. All order types, including conditional and linked orders, are available for purchase and sale with a click from your mobile device. You can also monitor your current positions and order history, as well as market depth and up-to-date charts, as well as your watchlists and portfolios, using the app.
The CMC Markets mobile platform also offers the latest news and feedback from the marketplace and is available on iPhone and Android devices.
The Pros
$0 Global Equity Brokerage. CMC charges no commission for trading shares listed in the United States, the United Kingdom, Germany or Japan.
A wide range of order types. You may place, purchase and sell orders, modify and cancel orders, and use conditional and related orders to manage your investments.
Stock Market and specialist information. CMC Markets offer users a wide range of valuable investment information to help you make sound trading decisions.
Personalize your own watchlists. Watch lists can be easily created and edited to monitor equity performance.
The Cons
Experienced traders will benefit the most from this strategy. The CMC Markets platform is intended for expert traders and may be too difficult for new investors to understand.
5. IG Trading app
IG is also one of the free stock trading apps in Australia and has a number of free trading apps that are designed to provide you with the greatest mobile trading experience possible on a variety of devices. Each of the following devices has its own app: iPhone, android mobile, Windows phone, iPad, Android tablet, and Windows tablet.
The Pros
It is available for free download. The Instagram app is entirely free to download and try out.
It makes use of indigenous designs. You can get a version of the app tailored to your smartphone or tablet's operating system by downloading it.
The app is updated on a regular basis. The app is updated on a regular basis in order to enhance your trading experience.
The Cons
This is not a good investment for a casual investor. The IG app caters to active traders rather than casual investors.
6. NABTrade
NABTrade is a trading platform that allows you to trade, another significant bank that has entered the online stock trading sector, provides consumers with a very intuitive experience. Clients can buy and sell shares through their smartphone using the Australian investment app, which also allows them to place contingent orders and view current prices, market depth, and charts.
Nabtrade Pro's
Nabtrade is trusted by 10,000+ clients
Nabtrade doesn't charge inactivity fees
Nabtrade doesn't charge deposit fees
Nabtrade doesn't charge CFD fees
Nabtrade Con's
Nabtrade does not offer Negative Balance Protection
Nabtrade does not offer Guaranteed Stop Loss
Nabtrade charge withdrawal fees
Nabtrade doesn't trade major forex pairs.
Also read: Top Live Cricket Streaming Apps in 2022
7. ANZ
The ANZ investment app, which focuses primarily on ASX shares and insights, is a fantastic place to start for people new to online investing in Australia. ANZ Share Investing app allows you to find, discover, and manage global investment opportunities. The program has improved trading tools, charting, and research to assist you in making sense of Australian stock investment. If you're thinking about investing online, ANZ is a simple and straightforward way to get started.
Pros
Trade the entire ASX
19 international stock markets
Access to Australian IPOs
Invest in professionally managed mFunds
Simple mobile transfers through the app
Cons
Very expensive commissions
Only accepts bank transfers
Mobile app doesn't allow trading or analysis
Real-time price data costs extra
Advanced trading platform costs extra
8. CommSec app
The CommSec free trading app lets you use your iPhone, iPad, or Android smartphone to access the CommSec share trading platform. You may use the app to buy and sell stocks, as well as see and trade livestock prices and set watchlists to track company performance.
The pros
It is available for free download. People with CommSec Trading Accounts can download the CommSec app for free.
The software allows you to establish watchlists and track the performance of several stocks.
There is no monthly cost. The Australian shares account has no inactivity or subscription fees.
Place your order. You can place buy orders right from the app, so you don't have to leave it.
The cons
Fee for brokering. The brokerage fee charged by CommSec isn't the cheapest in the stock market, especially if you're intending to make trades for more than $1,000.
Shares that are traded internationally. International share brokerage is among the most expensive on the market, and there is also an annual inactivity fee.
Only Apple and Android are supported. The app isn't available on phones or tablets that don't have the Android or iOS operating systems.
Disclaimer:
This content should not be construed as a recommendation for futures, stocks, ETFs, CFDs, options, or any specific provider, service, or offer. It is not intended to be used as investment advice or as a source of recommendations of any sort. Trading in futures, equities, ETFs, and options carries a high risk of loss and is not suitable for all investors. Trading leveraged CFDs and forex carries a larger risk of losing money quickly. Past performance does not guarantee future results. Before making any deals, think about your own situation and get professional guidance.